Moto games
We have 43 moto games Free total, and we are showing you from 1 to 6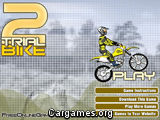 Alex is the best superbike rider. He has never been defeated by anybody, because he is always trainning and participating in all kind of tournaments and championships. This time, he has invited you to ride his motorcycle. Let's see what you are able to do.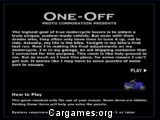 You love your new motorcycle and you want to keep it safe. You bought a top secret security system to protect it, however you forgot the password. Now, you'll have to find some clues to recover your password and in this way, be able to use your motorcycle again.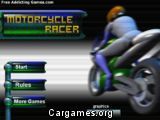 You are trying to qualify to the great final of the Wolrd Motorcycle Championship. In this race, you will have to complete three laps in a private track. If you win, you will pass to the final race and take the change of being the new champion.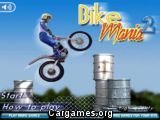 This is a motocycle competition. Elude the obstacles and complete the track without damaging the motorbike. Test the performance of the motorcycle and do your best movements to win the race. You also need to be intelligent and fast.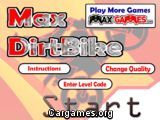 You have to go on your motorbike through many different places from point "A" to point "B", however the roads won´t be easy at all, they are really complex and hard to pass, so you must be very good at riding, otherwise you´ll never make it.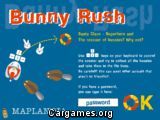 It´s Christmas, everything is quiet and peace, but there is a problem, because some strange beavers are trying to eat the rabbits from the North Pole. This time you´ll be Santa Claus and the savior of those poor little rabbits. Use your jetboat to rescue the rabbits from a pinful death.
Most played
Required plugins